Effective Forestry Services in Staines, Middlesex
With the right equipment and the necessary expertise, we have the skills to provide an excellent forestry services. Based in Staines, Middlesex, we provide a wide range of options. From tree removal to site clearance, our skilled arborists ensure that your needs are met. Whether you own a farm or private woodland, we are always happy to help.
Trust the Professionals
As we have invested substantial amounts of money in specialist equipment and machinery for our forestry services so that we have the knowledge and tools to work extremely efficiently. This includes the Heizohack™ whole tree chipper. It's a crane fed option to maximise efficiency that makes short work of stumps, unwanted scrub, and small trees that are often found on development sites.
The Reputable Option
As site clearance is often needed in the London area; we have a vast range of clients. They expect us to undertake this service quickly and efficiently. By using all our specialist equipment, we fell and dismantle trees and remove waste from the site within a timely fashion. All the tree waste is recycled. Choose our reputable team and ensure that your project goes smoothly. No job is too big or small for our specialists.
Contact us
today, in Staines, Middlesex, for further information on our specialised tree surgeons and arborists.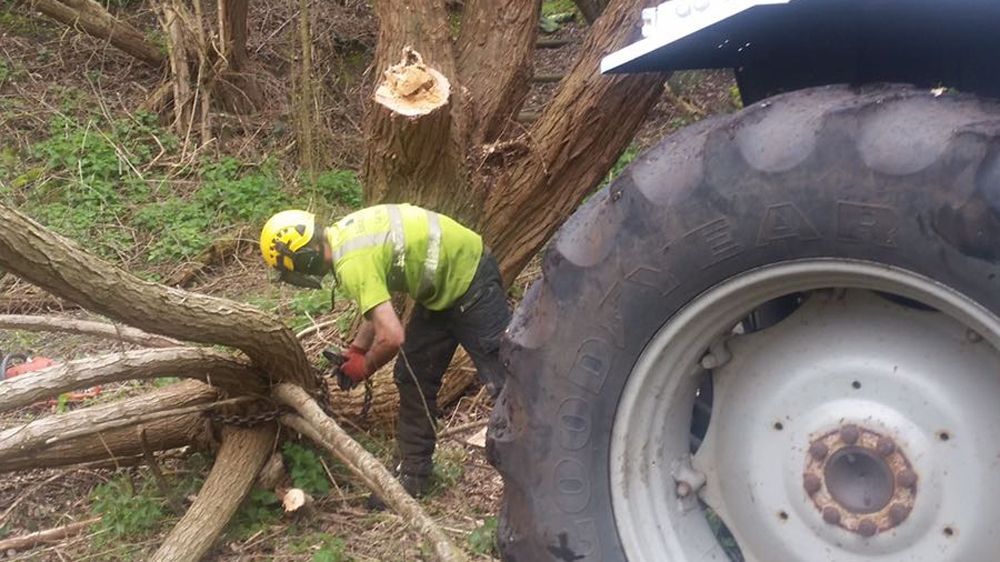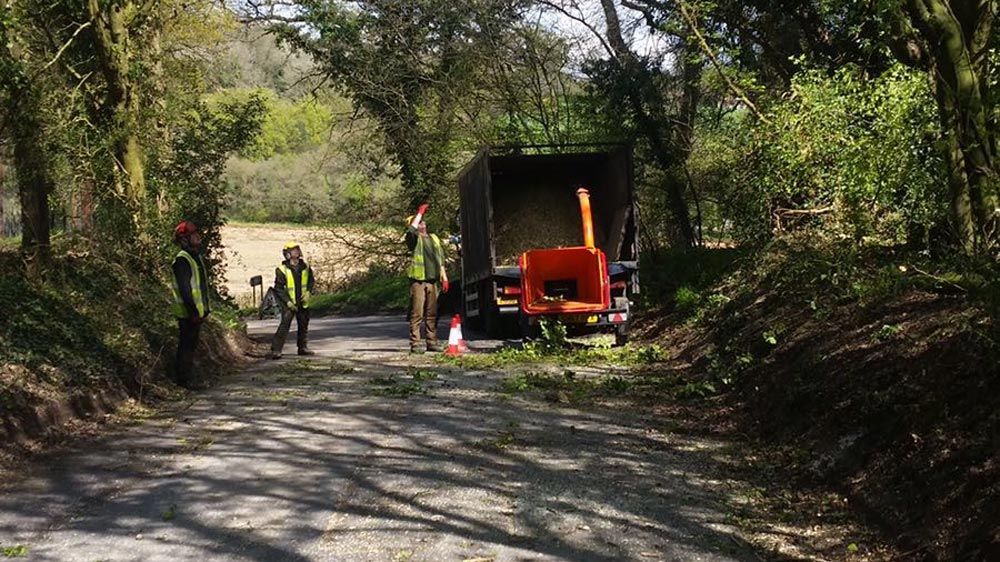 Our forestry services are available for all sectors, including farms and estates. Available as a one-off or regular option, we tailor each solution to meet your needs. Providing tree services to a range of clients, we work with residents, local councils, property companies, and landowners. Count on our fully-skilled team to come and clear any size of land, preparing it for your project. Our experts have the necessary agricultural machinery to ensure that the land is ready for you.
Service Areas: Staines, Harrow, Ruislip, Richmond, Wandsworth, Hillingdon, Uxbridge, Ascot, Windsor, Maidenhead, Ealing, Chiswick, Sutton, Brent, Kingston, and throughout West London and Surrey